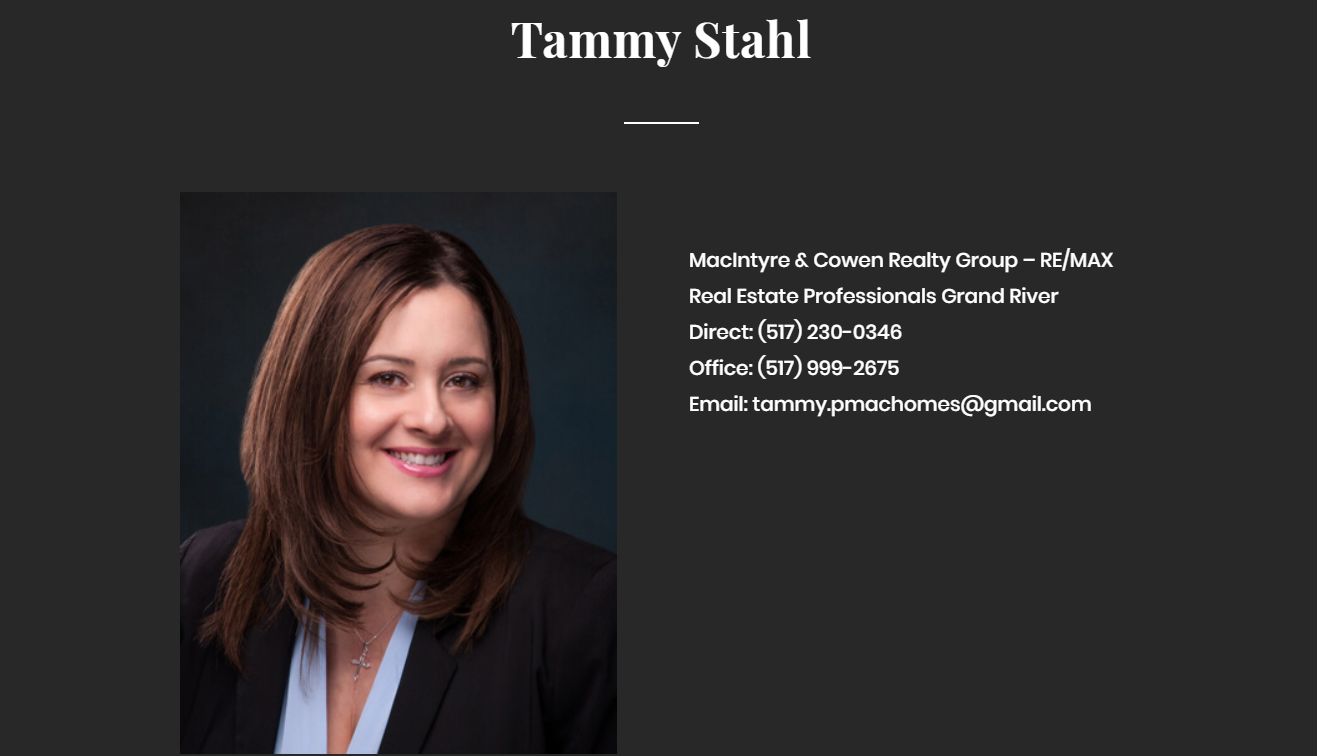 An entrepreneur at heart, Tammy brings with her a vibrant background filled with hard work, leadership, and her love for people. She grew up in Genesee County, MI and began her business career as an operations assistant manager for a medical supply company. At the age of 21, she was hired at the MI House of Representatives as a Legislative Assistant, which led to her living in Lansing. After that she founded her first company, The Battery Store USA which sold battery products from small businesses to Fortune 500 companies. In 2014, she sold her successful online business for 6 figures and the business continues to grow nationwide.
She is the proud mother of 3 children & also holds a A.S Paralegal degree and graduated with Honors in Nashville,Tennessee. In 2013, She founded a Christian-based home inspection company that she solely owns and operates. This company won the 2017 Home Advisor customer service award for outstanding customer service. Because of her knowledge of the home buying process and her exceptional customer service, Tammy greatly enjoys helping families feel safe in their new homes. Tammy decided that real estate sales is the perfect avenue to provide this.
On the personal side, Tammy enjoys singing and performing professionally.
Tammy abides by the Golden Rule and is a great choice if you're looking for someone who is excellent at communication. She will go the extra mile & ensure you have an incredible experience to remember!